EventKingdom enables you to organize events with more than one reply option. This can very helpful for a Wedding with multiple invitations or a business event with multiple workshops, showings or separate VIP invitation. A large benefit is that you only need to send one email (or one paper card) and can give your recipients the choice of various reply options. All replies by your recipients land neatly on one recipient list. Additionally there is an option for inviting one recipient to all events and other recipients to only defined ones.
If you are planning to send PAPER INVITATIONS, you can setup the online version with multiple invitations:
For impersonal access (open event) each guest who visits your online registration event can reply to all options.
For personal access when using reply codes – you have the possibility to show reply options to selected guests, e.g. a wedding invitation with different guest lists per event or a corporate invitation with a special VIP invitation. Only the VIP guests see the VIP invitation reply option.
The feature "multi invitation event" is included in our PROFESSIONAL PLAN.
Please view some of the most common examples for this special feature:
You can find more live examples on these helpful pages: Corporate event examples and Wedding planning examples.
Fashion Company Fair Invitation with more than one occasion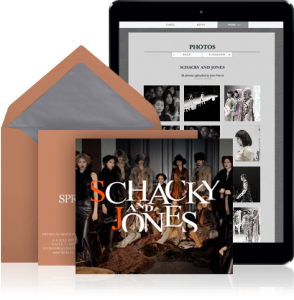 The fashion company Schaky & Jones invited to their fairs in Düsseldorf, Berlin and Munich.
They sent one email to all their partners, customers and the press.
All recipients could choose which fair they wanted to attend.
Fashion company partner day event with two invitations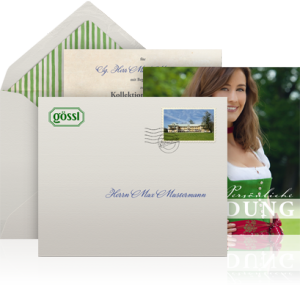 The fashion company GÖSSL invited to a partner day and benefited from the multi invitation option.
All partners could choose the option that suited them best.
Wedding with multiple invitations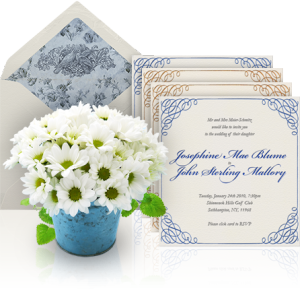 The wedding couple invited to their Rehearsal Dinner on Friday evening, on Saturday to their Wedding Ceremony at 11 am and their Wedding Soirée at 8 pm. On Sunday they invited to a Farewell Brunch at 11 am.
The wedding couple designed their invitation with multiple cards, one for each invitation. They setup their four invitations on the reply page of their event. On the recipient list they were able to invite some guests to all four events and others, e.g. only to the wedding ceremony.
Additionally the wedding couple has the option to design a beautiful paper invitation and link it to the online wedding invitation. The wedding couple can choose any available domain, e.g. www.weddingexample.com, print it on their reply card and link it to the online wedding invitation.
Paper invitation with reply codes.

For more information about this special feature, which connects codes to your guest list, please visit our article "Events with personalized reply codes."
We can ensure you that you will be extremely satisfied with all the features connected to a multiple invitation event. If you have any questions, please do not hesitate to contact us.
The feature multiple invitation event is included in our PROFESSIONAL PLAN.
HOW TO:
1. After purchasing the Professional or Enterprise plan please go to the REPLY PAGE of your event.
2. In the EVENT DETAILS section of the reply page please click on the button ADD INVITATION

3. You will see a confirmation pop up – please confirm.
You can add up to 10 invitations / reply choices
You can add location info to each invitation or just to the first one (if there is only one location)
You can easily remove invitations. (PLEASE NOTE: when you remove an invitation the corresponding recipient list will also be removed.)